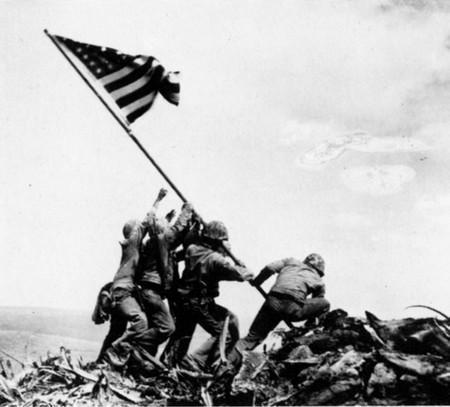 Les victoires de l'impossible - Première Édition
Je vous présente mon premier évènement (initié par la EZGK) qui débutera ...

le dimanche 1 mars à 20h et finira le mercredi 4 mars à 20h.
La carte du défi sera révélée à l'ouverture de l'évènement
BUT DU JEU :
Tenir le plus longtemps possible face à une force numérique plus importante.
Tout comme l'on fait nos chers soldats pendant le débarquement ou pendant des missions spécifiques.
" Vous tiendrez ce pont jusqu'à ce que l'on vous relève " (film le Jour le plus long).
L'amusement mais aussi la coordination stratégique sont mises en avant.
Prendrez-vous part à la guerre ?
RÈGLES:
3 joueurs affrontent 4 IA extrême ;
Choix de carte défini par le maître du jeu :

CARTE CARENTAN

Cliquer sur le lien ci dessous pour être redirigé sur le groupe steam et pouvoir ajouter la map. Ensuite ajoutez-la dans vos favoris.

Vous pouvez également la récupérer directement dans le workshop en faisant une recherche. Si pb nous sommes dispo sur le mumble.

5 minutes de préparation pour mettre en place une stratégie ;
Tous les commandants sont autorisés, les bulletins aussi, 2 doublons sont autorisés pas plus ;
Les factions doivent être bien respectées, allié ou axe ;

(N'oubliez pas de mixer l'équipe

IA

2 Ober+ 2 Wer et inversement si vous jouez axe.)

La première capture d'écran placée sur le forum sera la seule à compter
Un joueur participant à l'event pourra poster une capture d'écran et un replay par faction (axes ou alliés), mais avec la même équipe.
tout joueur aperçu sur d'autres captures d'écran que celles de son équipe sera disqualifié et aucune des captures d'écran où ce joueur apparait ne seront prises en compte.
CONDITION DE VICTOIRE :
Vaincre les 4 IA en extrême ou tenir. (MODE ANNIHILATION)
La limite maximale de temps est fixée à 1h30 pour obtenir la victoire incontestable de l'event.
Pour valider votre exploit, une capture d'écran (F12) et le replay (sauvegarde de ralenti) seront nécessaires.
La première qui vous sera demandée est la "Vue d'ensemble" se trouvant dans le deuxième onglet des "Statistiques".
(Une seule capture de fin de partie vous est demandée. Nul besoin de nous donner celles de tous les joueurs.)

La deuxième qui vous sera demandée est le replay
Emplacement des replays sur votre PC:
C:Users.....Documentsmy gamescompany of heroes 2playback
ou Documentsmy gamescompany of heroes 2playback
BONUS :
Un classement des captures d'écran sera fait et affiché en première page de notre forum ainsi que des autres plateformes.
A savoir qu'il y aura deux classements différents : 1 pour les Alliés et 1 pour les Axes.
(maj 01/03/2015)