Posts

1,081

Joined

Last visited
Tomcaen's Achievements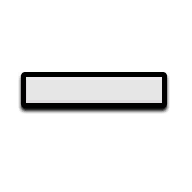 First Sergeant (45/100)
12
Community Answers
L'installation de la fibre devrait être possible d'ici Octobre et la livraison Shadow pour fin Novembre. Wait and see

En ce moment les cartes sont hors de prix, en attendant que ça baisse je vais tester Shadow pc et voir si ça fonctionne correctement avec Coh. Je remet à plus tard l'achat de la CG.

Hello la commu, Je regarde pour m'acheter une nouvelle carte graphique. J'ai actuellement une Radeon qui doit avoir 6 ou 7 ans, je n'ai pas la réf en tête et mon pc est pour le moment déconnecté. Bref avez vous des réf de carte pour redonner un second souffle à mon pc pour jouer principalement a Coh 2 donc pas une nvidia 3090 ou réf à 120000 dollars 😉 J'ai un budget d'une centaine d'euro voir un peu plus ci nécessaire. Merci bien

Bonne nouvelle pour la version 64 bits. Je cherche justement a revenir dans le game 😉

10 ans déjà Oo Merde alors...

Steam est actuellement hors ligne. https://steamstat.us/ Plus aucune connexion sur la plateforme que ce soit le client ou le site Web. Les soldes d'hiver commencent bien

J'ai pas pu reproduire le bug mais c'est énorme C'est pire qu'un flak.

salut c'est zorg, alors je viens de la part de mithi car j'ai réinstaller mon ordi et le certificat pour mumble ne fonctionne pas. donc si tu peux m'arranger ça ce serait cool et je t'en remercie.

Sinon rien à voir j'ai un problème récurent c'est que je bug splat souvent et que quend je vérifie les fichiers locaux il en manque presque tout le temps.

Du genre j'ai réinstallé coh2 dimanche et en vérifiant les fichiers locaux steam à du télécharger des lots de 12,3 ou 6 ou 5 ect... fichiers. bref c'est super pénible et surtout j'ai une connexion 4 mégas donc quand je dois télécharger des lots de 12 gigas ça me casse les couilles.

Pour conclure as-tu une idée ou entendu parler de qqn qui aurait eu le même problème que moi et qui l'aurait résolu.

Merci à plus.

Mise à jour du 17 Mai New Content Two new Valkyria Chronicles-themed skins sets for the Soviet and the OKW factions will be given to everyone who logs in on May 17th (and to anyone who logs in the 30 days after) for free, to celebrate the release of Valkyria Chronicles Remastered on PS4. * Gallian Squad 7 Skin (Soviet) * Eastern European Alliance Skin (OKW) Modding You can now submit Decals and Faceplates to the Curated Pathway in the Steam Workshop for a chance to have these items integrated into the live game and used in Automatch. A Skin Preview Image tool is now available in the Steam Workshop. Created by Janne252 - this tool allows skin modders to quickly generate high quality, standardized skin preview renders using the game. * [Summer] Skin Preview Image Creator * [Winter] Skin Preview Image Creator Bugs Fixed a bug that blocked any race being chosen as an AI opponent (previously, if you didn't own the race you couldn't play against it in matches against AI). Source : https://community.companyofheroes.com/discussion/comment/245885#Comment_245885

Le chat noir est de retour. La coupure serveur ne m'a pas permis de passer prestige 100

Encore un nouveau clan Si vous souhaitez un espace dédié on ouvre des channels privées sur le Mumble. Cela permet de concentrer les joueurs sur une même plateforme et ainsi proposer des confrontations entre différentes team quand cela est possible. A ++

until

Ceci est un message de la EZGK "En 3 ans, et sur un seul jeu (ou du moins COH 1 et 2), nous avons atteint les 5K abonnés réunis autour d'une même passion et de valeurs communes. Pour fêter cela, nous vous invitons pour un week-end de "PAK" plein de folie et de surprises. La chaine prend un nouveau tournant. Nous avons plein de projets à venir que nous avons hâte de vous faire progressivement découvrir. Merci à tous ceux qui nous suivent depuis nos débuts ou qui nous ont rejoints en cours de route !"