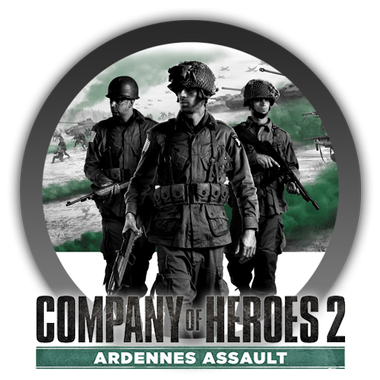 Salut,
Relic a annoncé aujourd'hui son nouveau standalone Company of Heroes 2 : Ardennes Assault. Ce SA aura la particularité de ne contenir que du contenu solo et sera lancé le 18 novembre 2014. Relic n'a pas encore précisé son prix.
Pour la suite, voici la traduction de l'article paru sur le blog de CoH 2 :
Company of Heroes 2: Assault Ardennes est inspiré par le conflit que Winston Churchill a décrit comme "sans aucun doute la plus grande bataille de la guerre américaine" - la bataille des Ardennes. Le nouveau contenu de la campagne verra les joueurs prendre le contrôle des forces américaines dans cette bataille clé de la Seconde Guerre mondiale dans la région des Ardennes densément boisées, stratégiquement crucial de l'Europe occidentale. Ils devront faire face à d'énormes défis tactiques et persévérer dans leurs efforts pour repousser une attaque surprise contre les forces allemande Oberkommando West implacables dans 18 nouveaux scénarios solo.
Company of Heroes 2: Assault Ardennes mettra en vedette trois nouvelles Compagnies à choisir dans les U.S. Forces, chacune avec leurs propres officiers et leurs style de jeu. Les joueurs verront leurs décisions et leurs actions se répercutées dans le paysage des Ardennes dans cette nouvelle campagne dynamique solo. Les choix des joueurs sont cruciales car chaque décision n'aura pas seulement une incidence sur l'histoire mais aussi sur leur Compagnies avec les améliorations et les rangs de vétéran retenus d'une mission sur l'autre. Avec un nombre limités de soldats sous votre commandement, vous devez gérer leur vie et leur bien-être efficacement ou risquer de perdre cette compagnie pour de bon. Allez-vous mener votre Compagnie vaillamment et apparaitre comme des héros ?
Quelques images tirées du site JVC :