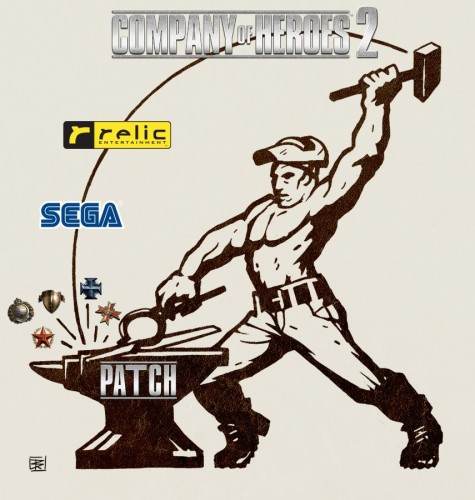 Relic a mis à jour le système de détection de triches sur leurs serveurs.
Message de JohnT_RE :
Citation

Hi everyone.

I know we've remained mostly quiet on this, as it's usually not our policy to comment on reports and account action, however given the circumstances here this feels necessary.

At this time, we can confirm that we have concluded our investigation and a ban has been issued to Seeking. We've recently brought in additional updates to our cheat detection system. With these in place we have reviewed historical match data and have instituted a ban wave for all accounts that were flagged as a result, including Seeking.

As a reminder, Relic has a zero tolerance policy for cheating in any form and their use will result in a permanent ban from all of our games. We appreciate the community's efforts to maintain the integrity of CoH2, but we would be remiss if we didn't add that we are a little disappointed to see how this has been handled by some of the community. We hope that moving forward we can rely on the whole community to handle report matters privately with Relic.

We now consider this matter to be closed.
Source : https://www.coh2.org/topic/107851/my-respond-to-the-accusations/post/857911