Posts

10

Joined

Last visited
Recent Profile Visitors
The recent visitors block is disabled and is not being shown to other users.
zintch's Achievements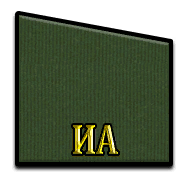 Private First Class (2/100)
Superbe article, merci et bravo !!!

Bonjour, Je ne connais pas ton problème mais as tu essayer de l'installer via Steam avec la clé CD justement ?

Sympa ! je viendrais peut être y faire un tour pour voir a quoi ressemble votre "team" ! Bon je ne suis pas un cadeau je préfère le dire tout de suite mais après je ne recherche pas forcément de team mais plutôt du monde avec qui jouer donc si des fois il vous manque un bouche tr.. un joueur, je peux venir sans soucis En tout cas belle initiative et bon courage !

Je suis preneur également car j'ai un peu de mal à m'y retrouver dans tous les commandants ! Mais tu ne jouais pas sur COH1 toi korri ?

En effet, super post qui appuie bien sur le gros point difficile de ce jeu, la micro-gestion !!! Vraiment difficile à prendre en main, et je trouve également que les raccourcis mal organisé du jeu n'aide pas vraiment. En tout cas merci chevrotine pour toutes ces infos ! Un autre aspect que je n'utilise pas trop c'est toutes les compétences des unités, la je vois par exemple "attaque au sol" qui à l'air assez utile et dont je ne me sers jamais... D'ailleurs je en sais pas à quoi cela sert mais je te demanderais en temps voulu

Tu devrais partir pendant qu'il est encore temps... ils sont comment dire "spécial" ici... Non je blague, je suis également nouveau, 1 mois environ que je joue au multi joueur maintenant et le meilleur moyen pour prgresser c'est bien entendu le mumble ! ils t'aideront très largement et c'est indispensable le micro pour comprendre toutes les mécaniques du jeu... Bon tu verras de temps en temps tu tombe sur certains qui t'enguellent (la aussi je blague... ou pas...) mais c'est pour la bonne cause Bon jeu à toi ! et dans le pire des cas on pourra peut-être faire des 2v2 ensemble, quitte à pas savoir jouer autant le faire à deux !